Intelligent Transportation Systems
Intelligent Transportation Systems (ITS) provide services related to various modes of transport, such as roadways, subways, railways as well as aviation and maritime. Intelligent Transportation delivers awareness and insights for traffic management and efficient use of infrastructure. It enables users to be safe, informed and coordinated. Intelligent Transportation Systems utilize technology to improve safety, mobility and efficiency by integrating communications technologies into the transportation infrastructure. Intelligent Transportation relies on a broad range of electronic and mechanical systems, connected to management systems over copper, fiber, wireless communication networks.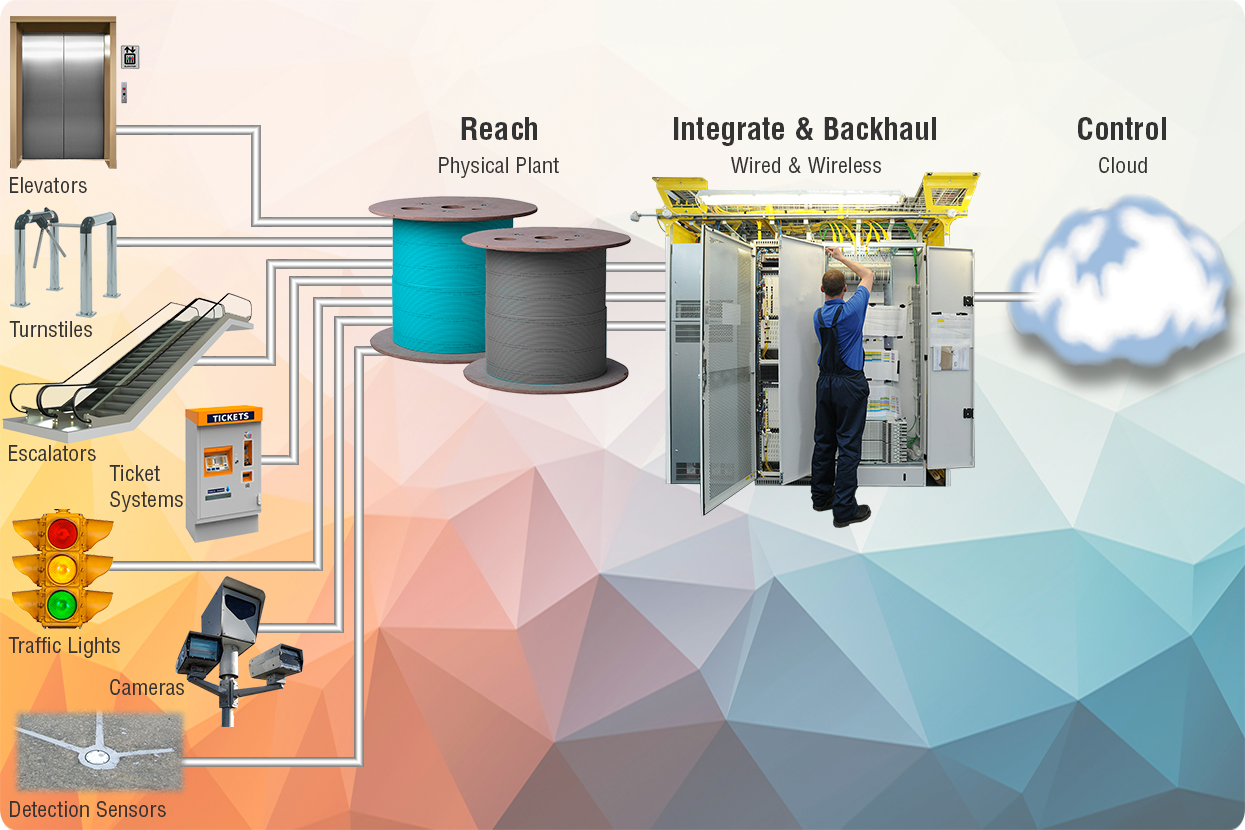 Patton Intelligent Transportation Systems Solutions
Patton delivers resilient Communications Networks for railway, metro, highway and air traffic control system connecting and interconnecting control centers with remote installations.
For Railways, Patton's pedigree is delivering networks and connectivity for Control Systems, Passenger Wi-Fi, Wayside Monitoring, Track Controls, Public Address, Passenger Emergency Intercom as well as Digital Signage Passenger Information Systems.
Patton also builds communication networks for Next Generation Traffic Control systems interconnecting video cameras, sensors, and inductors along roadways, bridges, tunnels and in traffic intersections.
Patton's Connect-IT products deliver interface and signal extension and conversion delivering legacy device connectivity transport and interoperability with IP and Cloud based systems.
Patton CopperLink Ethernet Extenders are rail and road packaged solutions that deliver Ethernet connectivity to remote locations far beyond the natural limits of Ethernet.
FiberPlex products enable any legacy or modern Datacom, Telecom, Video, Audio, Ethernet, SCADA, Alarm, Relay, Control or Notification system to be transported over singlemode or multimode fiber infrastructure.
SmartNode products bring universal connectivity and interoperability to any voice, telephony or audio communications systems regardless of the audio interfaces, transmission or call control from circuit switches to UC/VoIP.
The Patton Cloud assists Transportation customers with remote monitoring and control of devices and at the edge of your network. These network, service and device management tools enable data-driven transportation-related applications.
Featured Solutions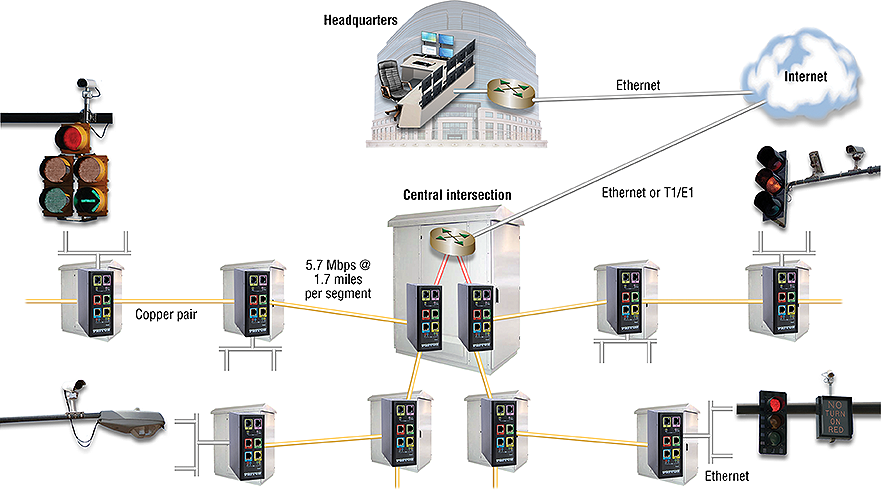 Modernizing Traffic Controls with Secure, High-Speed, Ethernet-Connected Video & IoT Sensors Over Old Twisted-Pair Copper PlantMaryland State Highway Administration used state-owned, outside copper plant for secure and OPEX-free connectivity, delivering a next generation traffic control system that is intelligent, always on, and powered by IoT sensors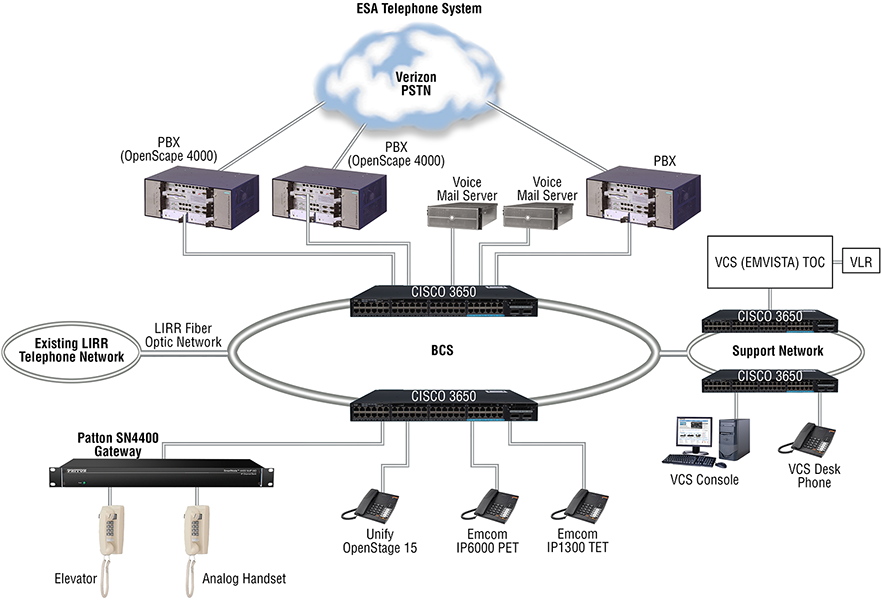 Tunnel-Emergency, Elevator & Service Phones; UC VoIP Connectivity for the World's Largest Transportation Infrastructure ProjectWhen building out the East Side Access project, the NY Metro Transit Authority needed to integrated analog phones in elevators, stations, and service areas into their IP-based telephony network and fiber backbone.

Digital Signs are Cheap, But Building the Infrastructure & Operating Services for Persistent Network Connectivity to Those Signs is ExpensiveDigital transformation can be seen in the proliferation of digital signs. Digital signage will be everywhere, but putting those signs in some locations can be really difficult.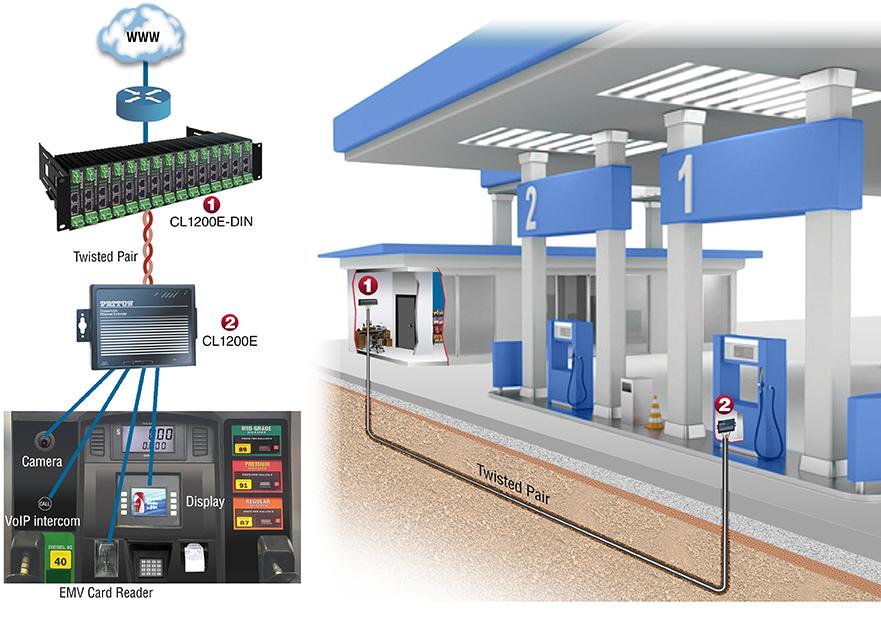 Migrate to EMVNew "chip card" EMV credit card readers connect through Ethernet, but gas station forecourts and pumps are wired with legacy copper wires designed for low-speed communication that are NOT suitable for Ethernet.Other Resources
Connectivity Products
Ethernet Extenders Guide
FiberPlex Connectivity Guide
About Ethernet Extension
About VoIP Gateways