Physical Security defines measures taken to deny unauthorized access to facilities, equipment and resources and to protect people and property. Physical Security is designed to prevent serious loss, injury or damage. Access Control is a part of providing Physical Security and is intended to regulate who or what can access or use resources. Key locks, access terminals, card readers, biometric readers and intercoms are all common elements in providing access control. Video Surveillance is also part of providing Physical Security. Video Surveillance is a system of camera and other related sensors which monitor activity in an area or building.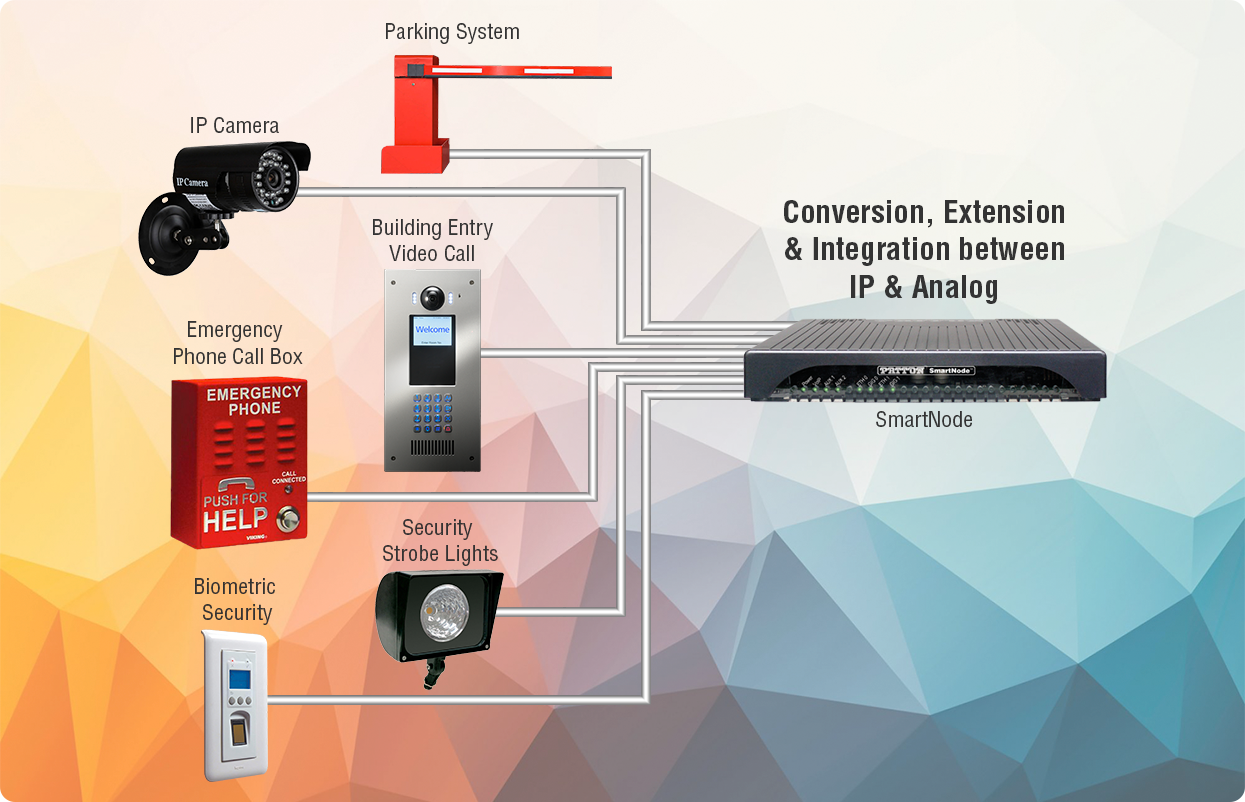 Patton Access Control and Surveillance Solutions
Patton provides solutions to deliver Reach, Reliability and Rugged communications for Physical Security, Access Control and Surveillance systems.
FiberPlex solutions deliver fiber transport of Analog Audio, Serial, Actuation, Analog Video, CATV, CCTV, IP-Video, SD-DSI, 3G-SDI and HDMI systems.
CopperLink Ethernet Extenders deliver Ethernet or Ethernet+POE to IP Cameras, SIP based Access Control terminals and other devices far beyond the distance limits of Ethernet.
SmartNode VoIP and SIP solutions deliver IP/SIP connectivity and interoperability for Alarm Circuits, Emergency Phones, Call Boxes, Access Control Terminals and Emergency Notification devices.
Speakers, horns, alarms, lights and other end-points can be integrated with SIP based Notification, Nurse Call, IP-PBX or UC systems using the SmartNode products.
Featured Solutions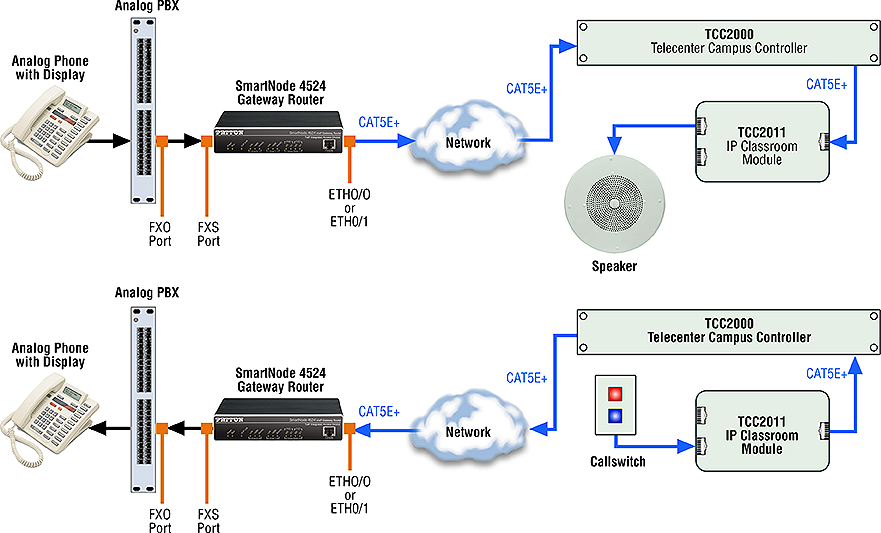 Rauland Ametek: District-Wide Communication, Event Management & Emergency Notification Integrated with Traditional or Hybrid PBX Platforms
Rauland use SmartNodes to integrate PBX platforms into a modern, integrated district-wide Critical Communication system based on SIP.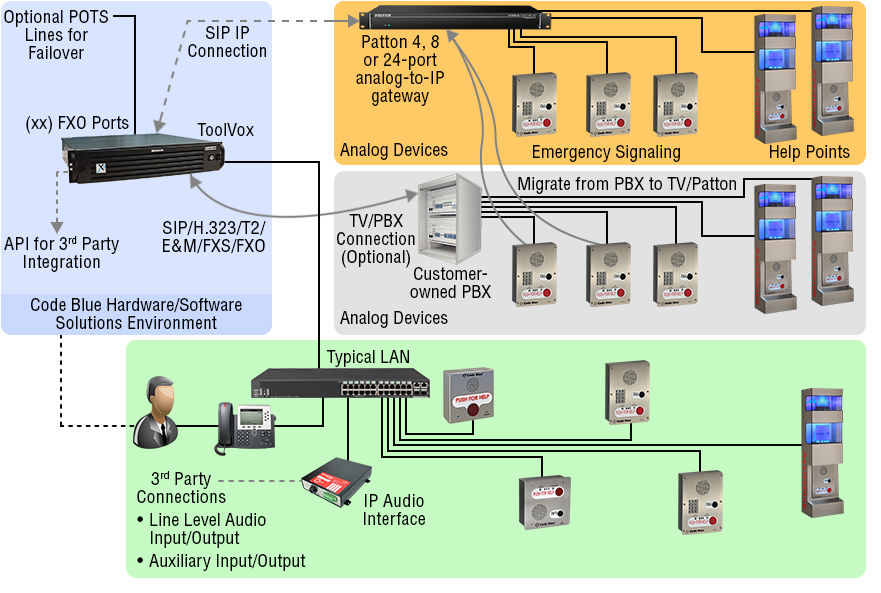 Code Blue: Help Points, Emergency Call Boxes & Alert Systems Migration to VoIP
Code Blue Corporation uses Patton SmartNodes to connect Emergency Signaling and Alerting End Points to its Integrated Emergency Management Platform.Related Solutions
Modernizing Traffic Controls with Secure, High-Speed, Ethernet-Connected Video & IoT Sensors Over Old Twisted-Pair Copper Plant
Maryland State Highway Administration used state-owned, outside copper plant for secure and OPEX-free connectivity, delivering a next generation traffic control system that is intelligent, always on, and powered by IoT sensors
Rauland Responder 5 Nurse Call Integrated with Vocera Communicator Badges using Hospital Telephony
SmartNode VoIP Gateway enables Rauland's Responder 5 and SIP Endpoints to seamlessly integrate with the Vocera Wireless Communicator Badges using Hospital PBX systems.
Integrating Analog and Non-Certified IP Paging Systems to Microsoft Skype for Business and TeamsSmartNodes provide a gateway between Skype for Business and Analog and permissible interconnection of non-Certified SIP-based Paging, Intercom & Access Control End-Points.
Migrate to EMVNew "chip card" EMV credit card readers connect through Ethernet, but gas station forecourts and pumps are wired with legacy copper wires designed for low-speed communication that are NOT suitable for Ethernet.
Other Resources

 Ethernet Extenders Guide
 FiberPlex Connectivity Guide
 Analog VoIP Gateways