Europe's foremost telecom and unified communications distributor, ALLNET, selected Patton's world-renowned ALL-IP, UC, and IoT enabling products to spearhead its expansion into the USA.
Patton… Let's Connect!
GAITHERSBURG, MARYLAND: Patton Electronics—US-manufacturer and multi-national marketer of telecom solutions since 1981—has appointed ALLNET USA as a certified sales & distribution channel partner, the companies announced today.
ALLNET—well-known throughout the EU and Asia as a distributor of future-oriented network-monitoring, communications, and security solutions—when deciding to expand operations into North America, chose the Patton product set as its first equipment manufacturer to sell into the US market.
Patton and ALLNET USA have partnered to address the challenges companies and service providers face by delivering Patton's suite of cloud-native, hosted, and hardware-based UC and IoT enabling solutions in the North American marketplace.
ALLNET USA now markets and distributes Patton's award-winning CopperLink connectivity, SmartNode UC and Patton Cloud edge-orchestration products throughout North America.
ALLNET USA is currently seeking new resellers (apply here).
---
"We are proud to represent Patton in the North American marketplace as we expand our operations into the USA. SmartNode VoIP equipment is the ideal customer-premise solution for delivering SIP trunking and ALL-IP communications to our partners and business customers. US-based manufacturing and local support were key factors in our decision to partner with Patton."

Nicholas Wagner, CEO, ALLNET USA
---
With the convergence of voice, data, video, and data networking, resellers and SMB customers are increasingly challenged to find a partner that offers the unique set of competencies and capabilities that can bring their Unified communications (UC) dreams into reality.
Manufactured in the USA, Patton products are designed to deliver IP security, legacy telephony integration (analog and ISDN), network demarcation, cloud-native architecture (CNA), universal connectivity, network extension, IP end-point enablement, and many other networking capabilities.
Patton's SmartNode solutions interoperate seamlessly with every telephony manufacturer in the business. The stability of SmartNode is world-renowned.
---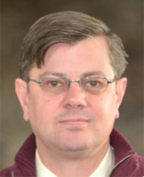 "Patton is excited and honored to partner with a company like ALLNET USA. ALLNET USA prides itself on its product knowledge and working with best-of-breed product manufacturers.

Burt Patton, Executive Vice President, Patton Electronics
---
In related news, Patton recently announced the industry's most flexible high-density FXS VoIP gateway, boasting up to 128 analog lines that can reach handsets up to six miles away.
###

About ALLNET USA

ALLNET USA provides comprehensive IT solutions to our customers based in the United States of America and worldwide. ALLNET USA was founded with the objective of catering to the needs of our customers by offering a competitively priced, high-quality product line with emphasis on networking, communication, security, and software solutions.

About Patton

Patton is all about connections. In today's fast-moving All-IP market, Patton has been diligently innovating, leading the future of communication. It is our joy to connect with our customers and business partners in this mission of network transformation, building on more than four decades of technology expertise in Unified Communications, Network Access, and Network Connectivity. Incorporated 1984, Patton designs and manufactures high-quality, right-priced products and services that connect you to the cloud and the Internet of Things, leveraging virtualization, SDN, NFV, and SD-WAN. Patton is uniquely qualified to help connect carrier, enterprise and industrial networks to these advanced new-generation technologies, while preserving investments in legacy TDM and serial communications equipment. Patton's world-class customer and technical support is eager and able to help you get your solution connected and running smoothly. Headquartered in Gaithersburg, MD, USA, Patton is connected with an ever-growing network of technology, business, and sales-channel partners. To connect with local-market requirements, Patton operates training and support centers in locations spanning the globe.

Patton… Let's Connect!

Media Contact: Glendon Flowers | +1 301 975 1000 | press@patton.com
View Original Source, article written by Glendon Flowers, Patton Electronics