AMD, Microsoft Azure, and Teradici Collaborate on Virtual Workstations with Flexible GPU Access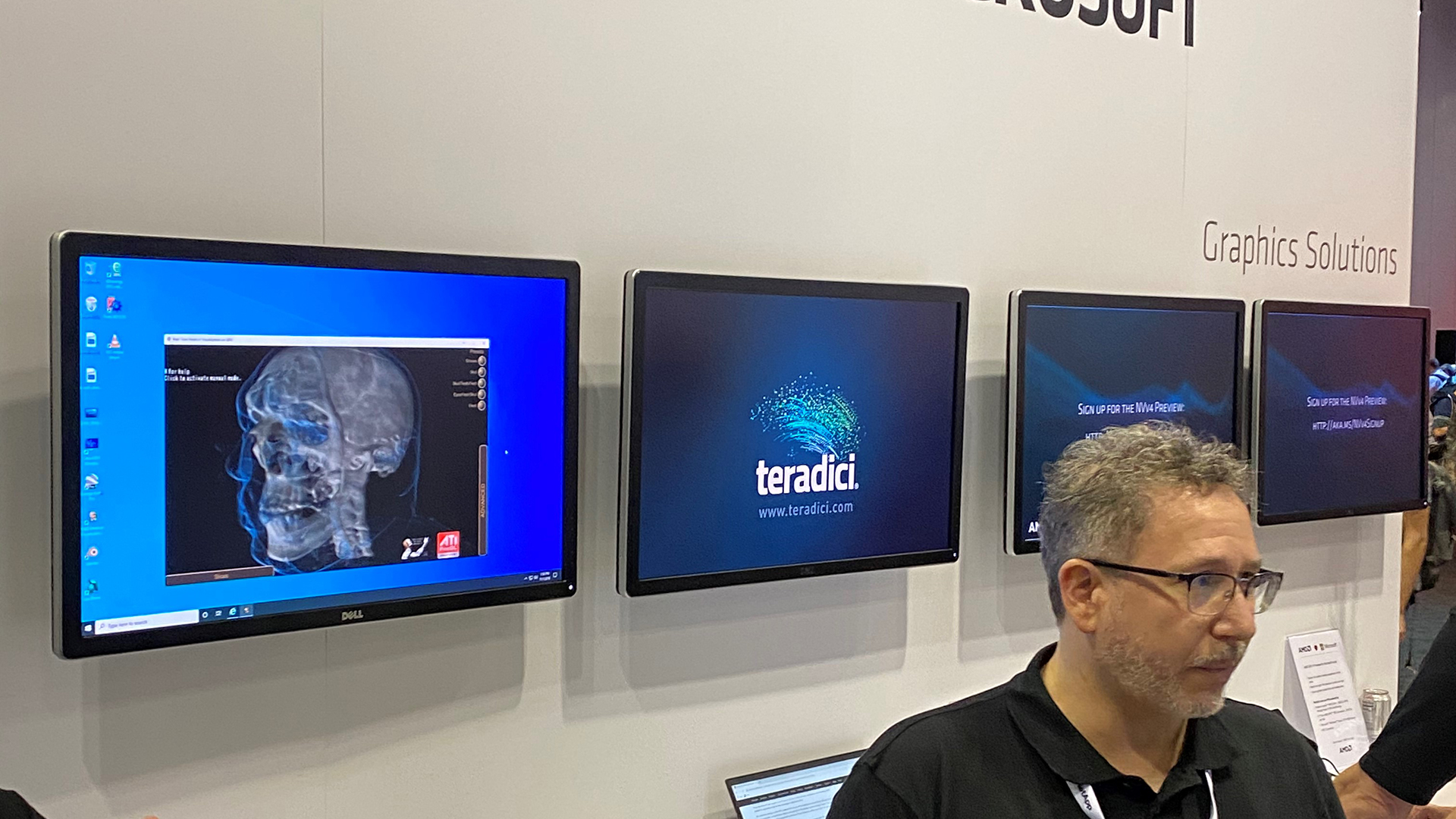 This blog post was first published in November 2019 and updated March 2020 with new information.
UPDATE (MARCH 2020):

Many of you have been following the progress of the Microsoft Azure NVv4 instance, which uses the AMD Radeon Infinity MI25 Accelerator and 2nd Gen AMD EPYC™ processors to offer full GPU access for power users and others whose applications perform better with a GPU, such as graphics intensive 3D modeling applications. We are pleased to confirm that this solution is now generally available from Microsoft and is fully supported by Teradici Cloud Access Software. More details about the solution are in the post below from our joint demonstration of it at Microsoft Ignite in November, and we now also have a reference architecture available to assist customers who are looking to deploy the new NVv4 instances with Cloud Access Software.
"The flexibility that Azure NVv4 with AMD-powered GPU partitioning provides for users to share and access GPU resources as needed is a valuable feature that we see will benefit many Teradici customers," said Ziad Lammam, vice president of product management for Teradici. "We are excited to be working with Microsoft and AMD to enable more flexible, cost-effective GPU options for virtual desktop and virtual workstation use cases such as AEC."
For more information, please review NVv4 documentation and pricing.
We've demonstrated many times how Teradici Cloud Access Software delivers the best virtual workstation experience for artists and other professionals working with graphics-intensive workloads hosted in a data center or cloud. And we've talked about how hosting virtual workstations in the cloud can be more cost and energy efficient by optimizing the use of the available cloud-based GPU resources and replacing desk-side workstations that are only used for part of the day. For the most part, however, we've limited our discussion of these use cases to roles that work extensively with graphic content for most or all of their time.